Centennial Museum Exhibits
Permanent Exhibits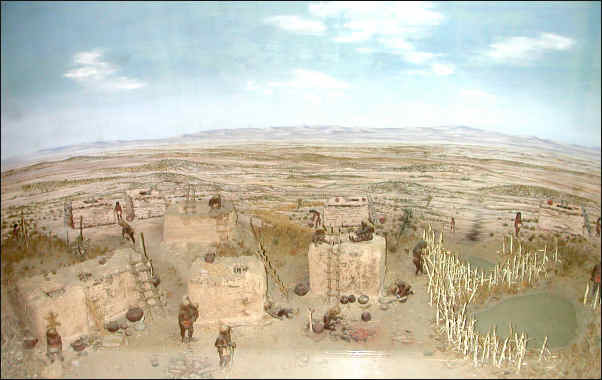 The permanent exhibits are located on the third floor of the museum and emphasize the southwestern United States and Mexico. Archaeological exhibits include displays of Pueblo and Mogollon materials.
The ethnological exhibits feature such groups as the Navajo, Apache, and Tarahumara.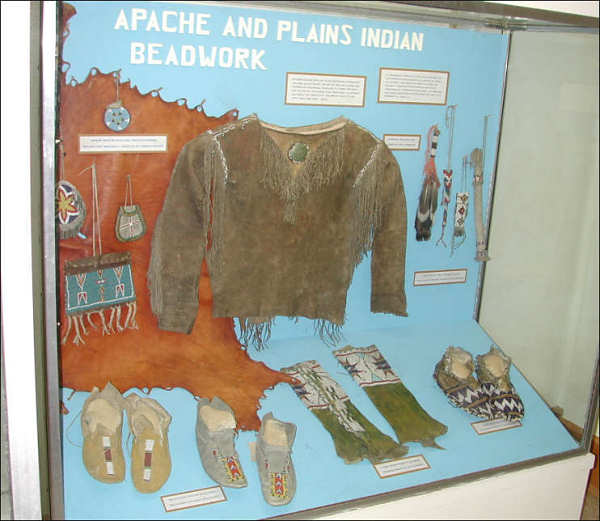 In the mammal and bird galley, some typical Chihuahuan Desert mammals and birds are shown.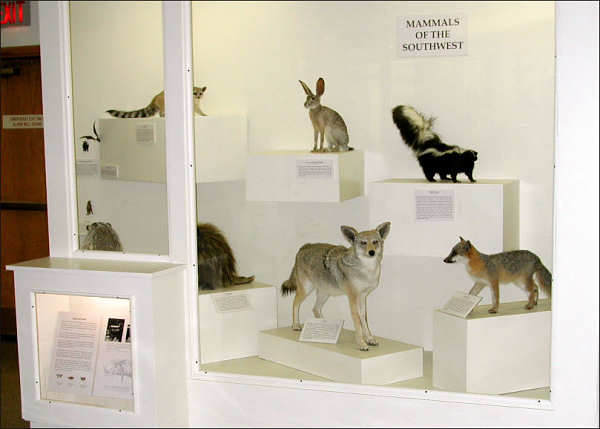 The Geology galley displays a number of mineralogical specimens, and the paleontology exhibit in the William Strain Room features invertebrate fossils from the surrounding mountains and vertebrate fossils from the El Paso Region Ice Age.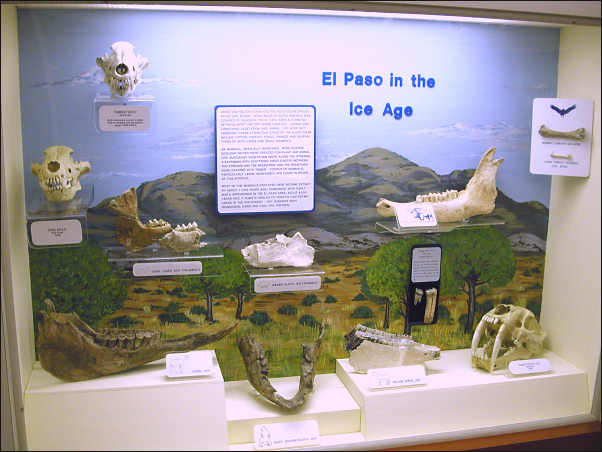 The Museum grounds include the Chihuahuan Desert Gardens, with over 600 species of plants showing the beauty and utility of Southwestern water-conserving native plants in landscaping.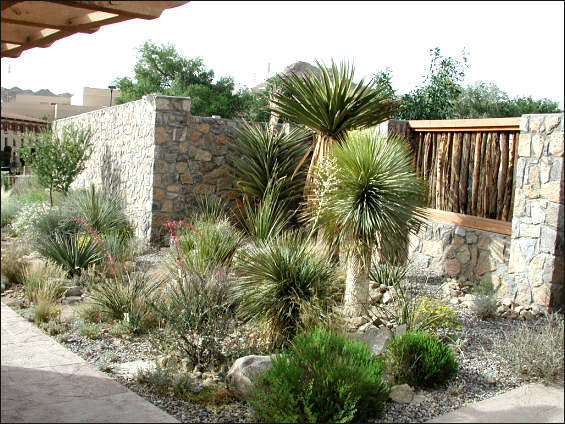 Virtual Exhibits
The Restoration of Locomotive No. 1. Manufactured in 1857, Locomotive No. 1 was retired in 1903. This pictorial exhibit takes you from its original display in downtown El Paso to its 42-year stay on the Centennial Museum grounds at the University of Texas at El Paso (UTEP) campus, and to its new permanent home near downtown El Paso's historic Union Plaza.
Mexican Poppies. Every once in awhile, the rains come at the right time, and the desert blooms. Good winter rains have made this one of those exceptional years. The Mexican Poppies are in full bloom on the eastern side of the Franklin Mountains and shouldn't be missed by any nature lover. This short, virtual exhibit gives you a sense of what awaits you—don't miss it!
Ben Wittick Glass-plate Photographs. Photographs of the Southwest from 1880 to 1903. The original glass-plate images have been digitized and the digitized images then processed for web presentation. Images currently are being added as time allows.