Animas Mountains

Protected canyons and higher elevations support vegetation far different from the low desert flora.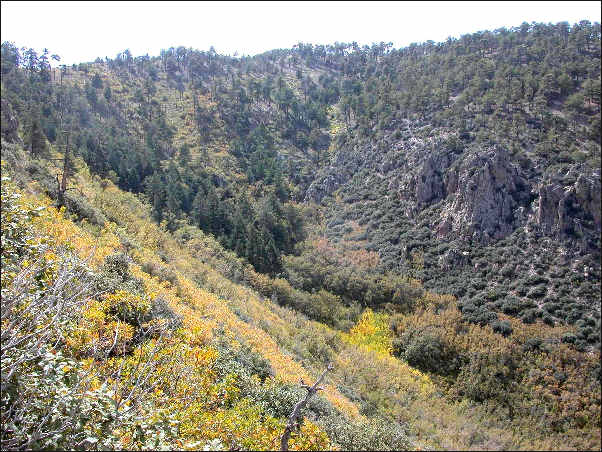 View from the west-facing slope of West Fork Canyon toward Animas Peak. Pines and Douglas Fir cling to these higher slopes, and a number of species of oaks crowd the canyon bottom. Photograph by Larry K. Kamees.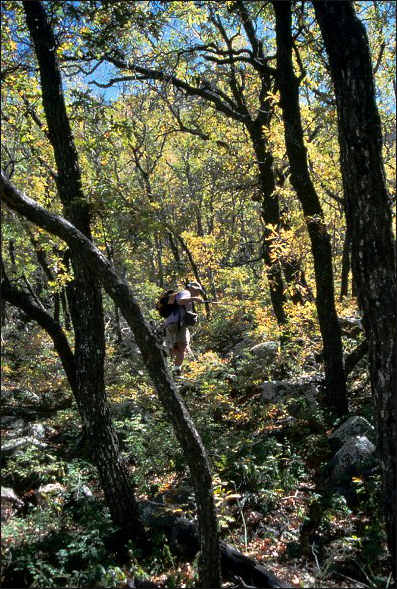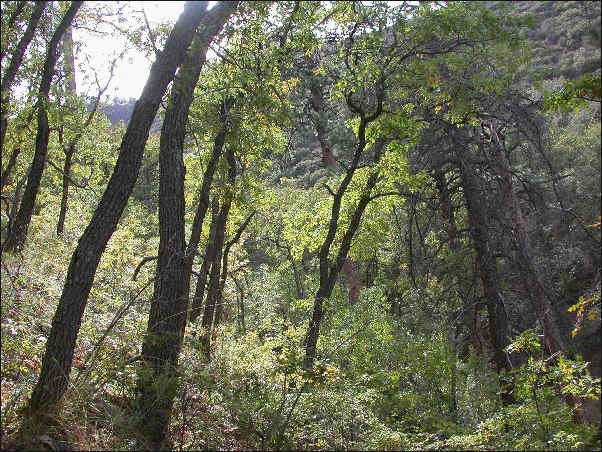 C. W. Painter, New Mexico Fish & Game, engaged in research among the oaks, and a second view of various oaks in West Fork Canyon. Many species of oak are characteristic of these northern Sierra Madre outliers. Photographs by Larry K. Kamees.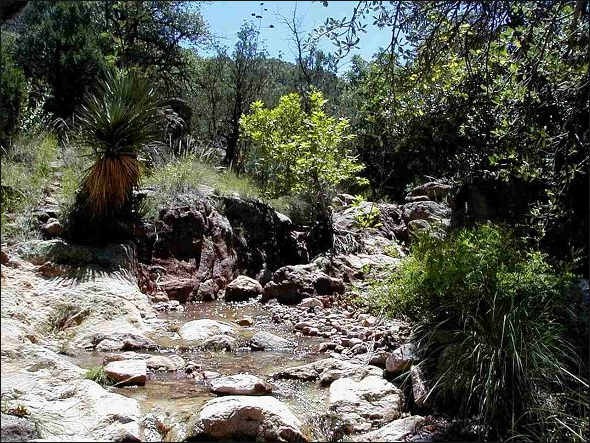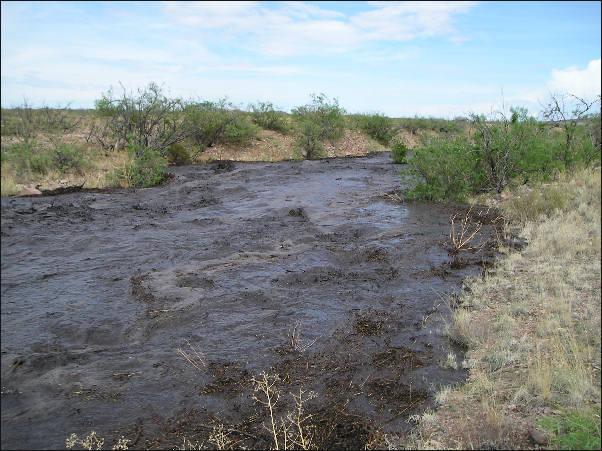 Like many drainages in sky islands, Indian Creek flows only intermittently. The first photograph, by Larry K. Kamees, shows Indian Creek after a rain. In June of 2006, a severe fire swept through West Fork and Indian Creek canyons; the second photograph of Indian Creek, taken in the Animas Valley downstream, shows the first flooding following the fire. Photograph by Sam Smith, Diamond A Ranch.