Kingdom: Animalia
Phylum: Arthropoda
Subphylum: Chelicerata
Class: Arachnida
Order: Scorpiones
Family: Scorpionidae
Scorpion
Diplocentrus lindo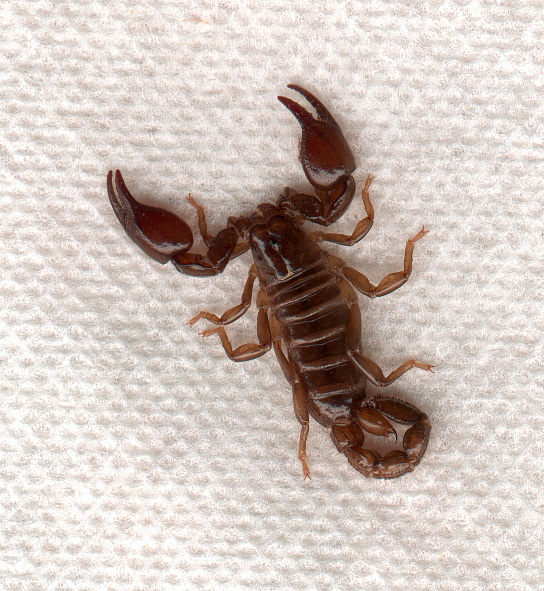 Scorpion (Diplocentrus lindo). Photograph by Kari McWest

Physical Characteristics
Dark reddish brown. Robust pincers and a relatively short, stocky tail.
Geographic Range
This species is found in the Mexican states of Coahuila, Chihuahua, and Nuevo León, and also in Texas.

Literature
Stockwell, S. A., and A. S. Baldwin. 2001. A new species of Diplocentrus (Scorpiones, Diplocentridae) from Texas. Journal of Arachnology 29:304–311. [PDF available].
Web Resources
Scorpions of the Chihuahuan Desert

Aaron Bodor, June 2006.
Last Update: A.H. Harris, 29 Jun 2006.