Banana Yucca (Yucca baccata)
Left: Overview, Chihuahuan Desert Gardens. Photograph by Wynn Anderson. Right: Close-up of leaves showing the typical fibers coming off the leaf edges. El Paso Archaeology Museum, El Paso, Texas. Photograph by A. H. Harris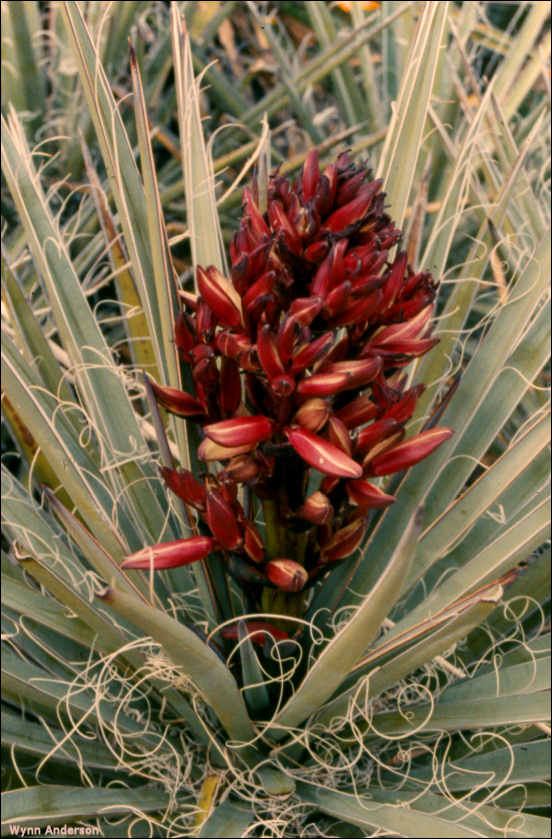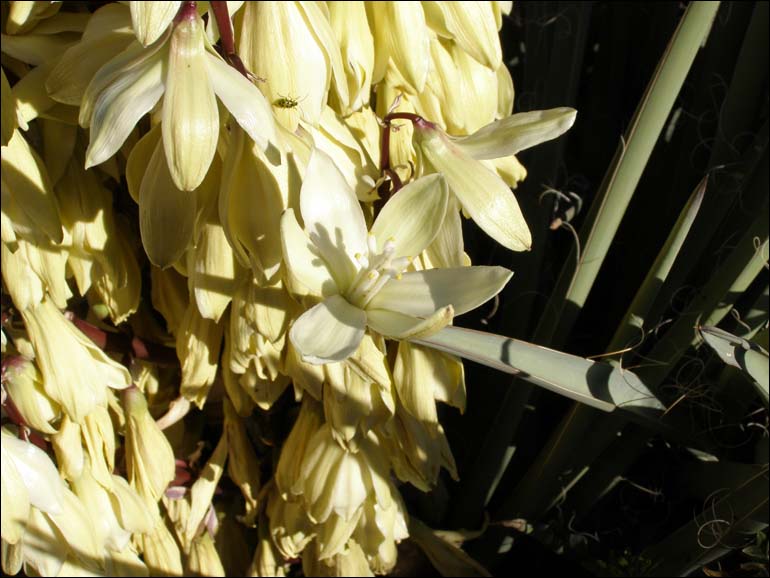 Left: Flower stalk with buds. Right: Close-up of flowers, Chihuahuan Desert Gardens. Photographs by Wynn Anderson.

Common English Names: Banana Yucca
Common Spanish Names: Datil
Scientific Name: Yucca baccata (YUCK-uh bah-KAY-tuh)
Family: Asparagaceae (formerly Agavaceae) (Asparagus Family)
Geographic Range: California, Arizona, New Mexico to western Texas and adjacent Chihuahua, Mexico.
Description: Low (to 3'), often clump-forming semi-succulent shrub with long, green, blade-like leaves armed with stiff terminal spines, radiating from a thickened, buried, or short-stemmed crown(s).
Landscape Usage: Low clumping accent plant in well draining soil, full or part shade.
Ethnobotany: Edible flowers and fruits. Ethnobotanical comments by Jane SpottedBird. To return to this page, use the back button on your browser.

Last Update: 24 Aug 2013