Desert Columbine (Aquilegia longissima)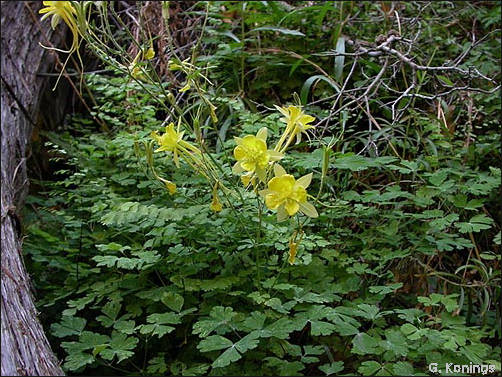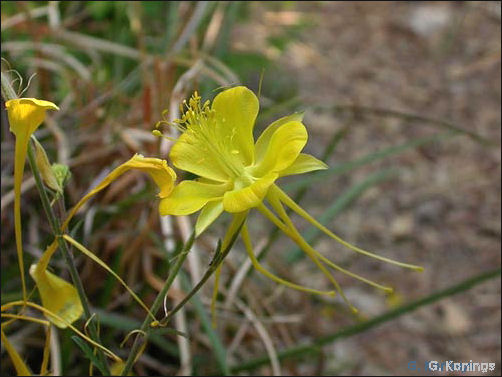 Overview of and close-up of flower of Aquilegia longissima. Chisos Mountains. Photographs by Gertrud Konings.

Common English Names: Longspur Coumbine
Common Spanish Names: Aguileña
Scientific Name: Aquilegia longissima (ah-kwih-LAY-jee-ah lon-JISS-ih-muh)
Family: Ranunculaceae (Buttercup Family)
Geographic Range: Southern Arizona, Big Bend, and northern Mexico.
Plant Form: Perennial forb.
Remarks: Exceptionally long-spurred yellow flowers with lush, fine textured foliage.

Last Update: 10 Sep 2006