Wild Onion (Allium rhizomatum)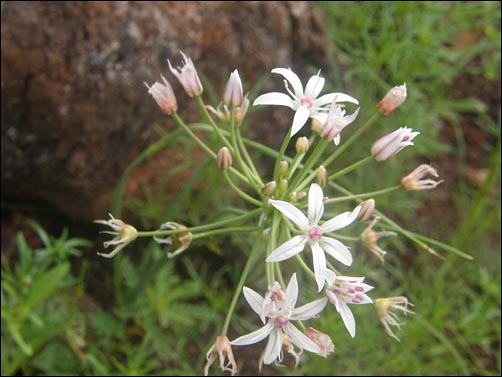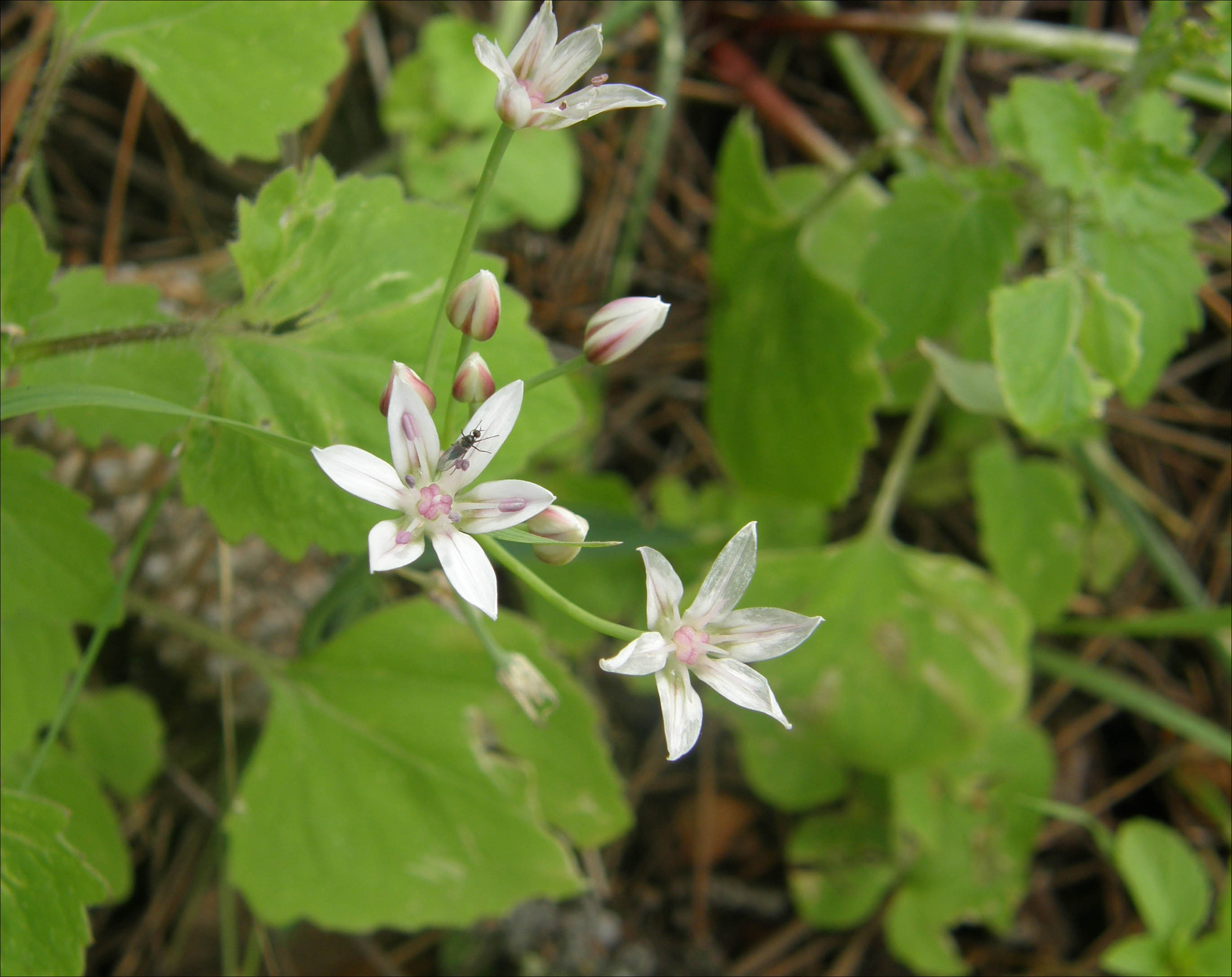 Flowers of wild onion. Left: 1.7 miles north of Cebollas, Chihuahua, Mexico. Right: Davis Mountains, TX. Photographs by Wynn Anderson.

Common English Names: Spreading Wild Onion
Common Spanish Names: Cebolla de Montaña
Scientific Name: Allium rhizomatum (AL-ee-um rye-zoh-MAY-tum) (Allium glandulosum)
Family: Alliaceae (Onion Family), earlier placed in Amaryllidaceae and Liliaceae
Geographic Range: A western Sierra Madrean species from southeastern Arizona, southwestern New Mexico, and on scattered mountains in Trans-Pecos Texas and Chihuahua.
Description: Perennial bulb to 15", solitary but rhizomateous, few-flowered, flowers erect, whitish to pale pink with darker pink or purplish mid-ribs.
Ethnobotany: Bulb is edible, mildly garlic flavored.
Notes: Also incorrectly known under the synonym A. glandulosum, a central Mexican species.

Last Update: 31 Aug 2013