Kunth Onion (Allium kunthii)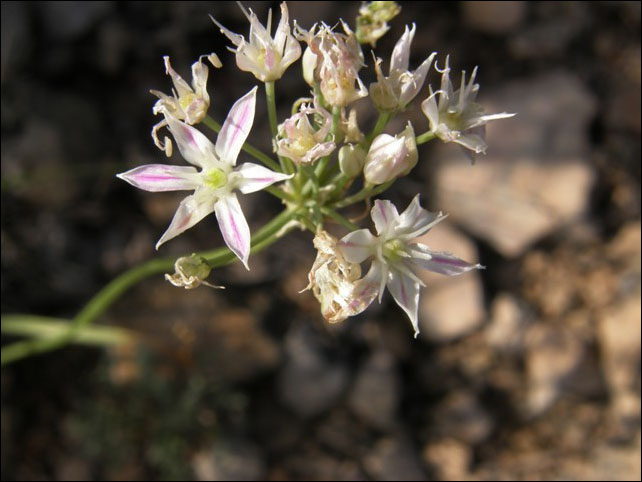 Flowers of Kunth onion, southwest of Sanderson, Brewster Co., TX. Photograph by Wynn Anderson.
Common English Names: Kunth Onion
Common Spanish Names:
Scientific Name: Allium kunthii (AL-ee-um KUN-thee-eye)
Family: Liliaceae (Lily Family)
Geographic Range: Mountains of Trans-Pecos Texas and adjacent Mexico to Arizona and east to Georgia.
Plant Form: Perennial bulb to 12".
Remarks: Clustering bulbs, each about ¾ inch in diameter, coated with grayish membrane and producing several long thin green leaves. Umbels of white flowers with pinkish mid-ribs held erect above the leaves in summer.

Last Update: 17 Aug 2013