Wild Onion (Allium geyeri)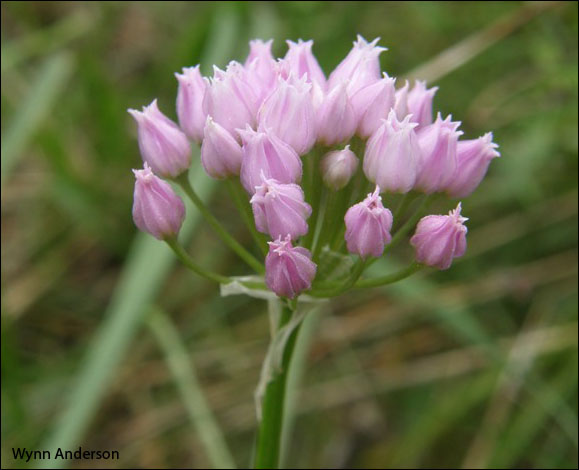 Flowers of Allium geyeri, near Cloudcroft, New Mexico. Photograph by Wynn Anderson.
Common English Names: Wild Onion, Geyer Onion
Common Spanish Names: Cebolla
Scientific Name: Allium geyeri (AL-ee-um GUY-er-eye)
Family: Liliaceae (Lily Family)
Geographic Range: Guadalupe Mountains of West Texas to New Mexico, Arizona, north to Alberta, Canada.
Plant Form: Perennial Bulb to 12".
Remarks: Bulbs usually solitary but sometimes clustered, held in a brown fibrous outer coat and producing 3 leaves and erect umbels of 10 to 25 pink to white flowers from July to September.

Last Update: 16 Aug 2013