Trecul Yucca (Yucca treculeana)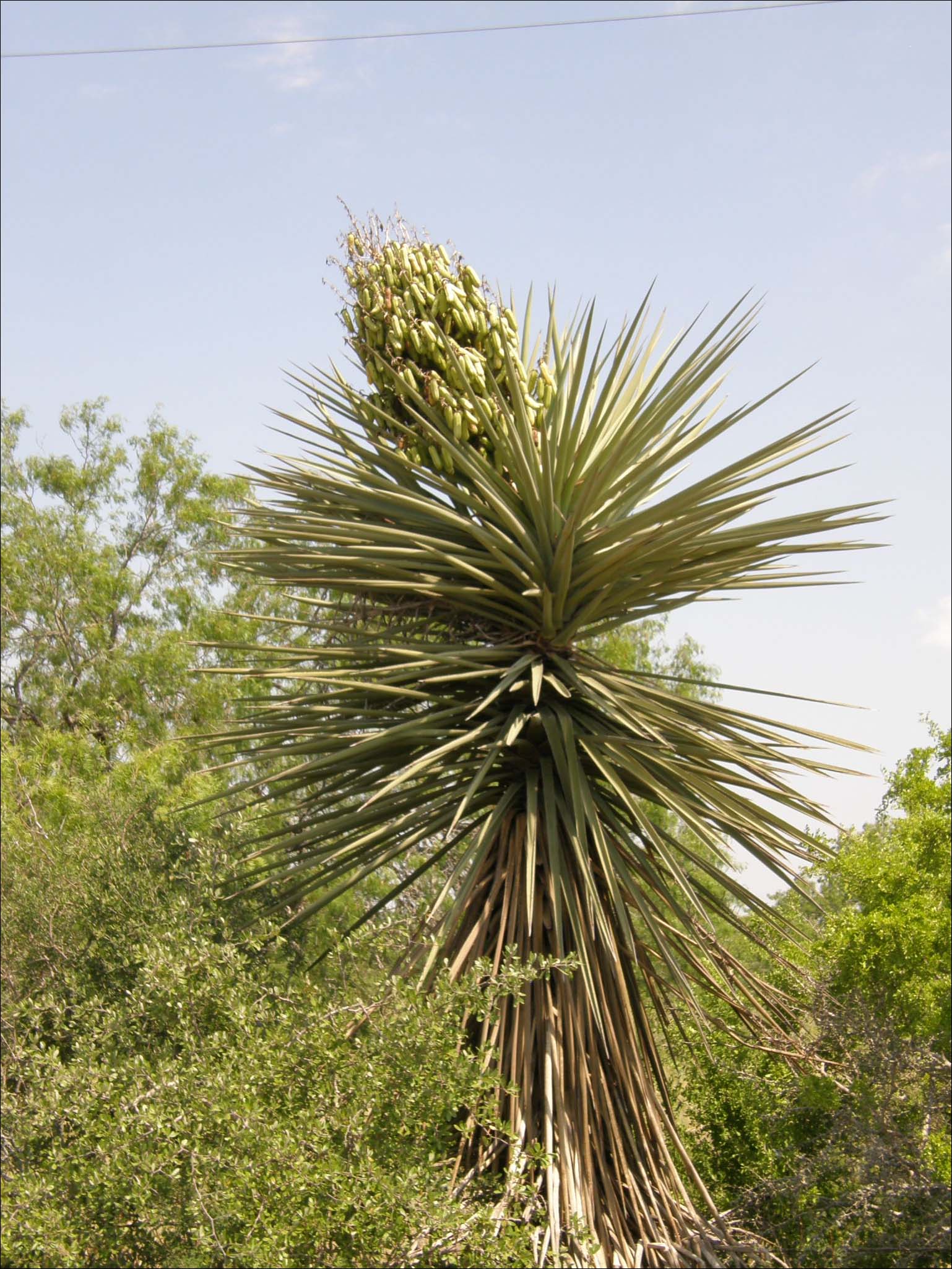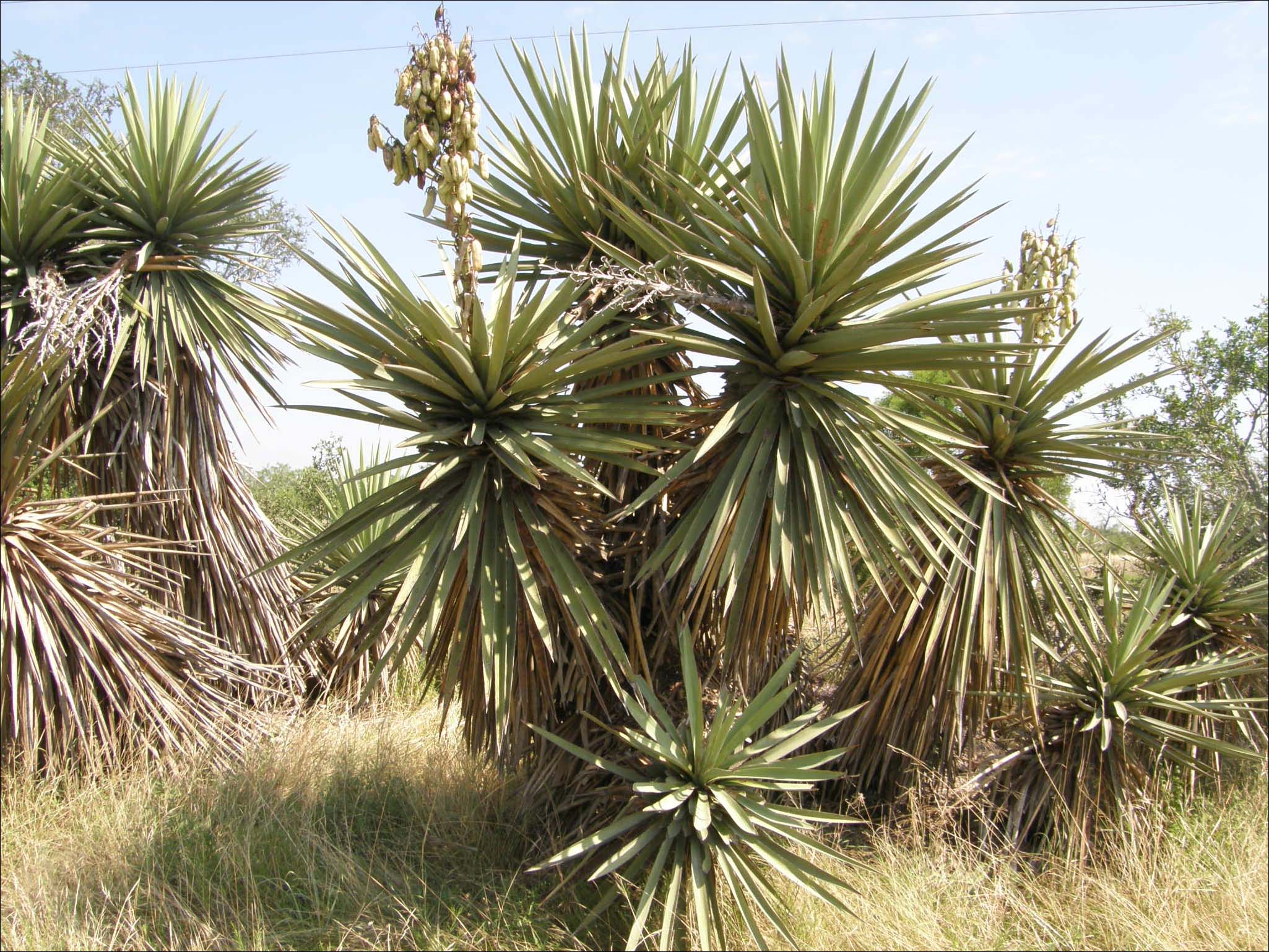 Yucca treculeana, 13 miles north of Campbellton, Atascosa Co., TX. Photograph by Wynn Anderson.

Common English Names: Don Quixote's Lance, Trecul Yucca, Spanish Bayonet
Common Spanish Names: Palma Pita, Palma de Datil
Scientific Name: Yucca treculeana (YUK-ka tray-coo-lee-AHN-nuh)
Family: Asparagaceae (formerly Agavaceae)(Asparagus Family)
Geographic Range: Central and southern Texas, south along coastal plains in Mexico to San Luis Potosí, west into east-central and northeastern Coahuila.
Description: Similar to Y. torreyi but somewhat more robust and slightly taller (to 15'), with greener, often bluish or gray-green, blade-like leaves radiating more evenly from deeper, denser crown(s), and dried leaves persist somewhat less irregularly, presenting a less shaggy look than Y. torreyi.
Remarks: Yucca treculeana appears to grade into and replaces Yucca torreyi in the northeastern portion of the Chihuahuan Desert. Many botanists now combine the two plants into one single species as Yucca treculeana.

Last Update: 24 Aug 2013