Mexican Feather Grass (Nasella tenuissima)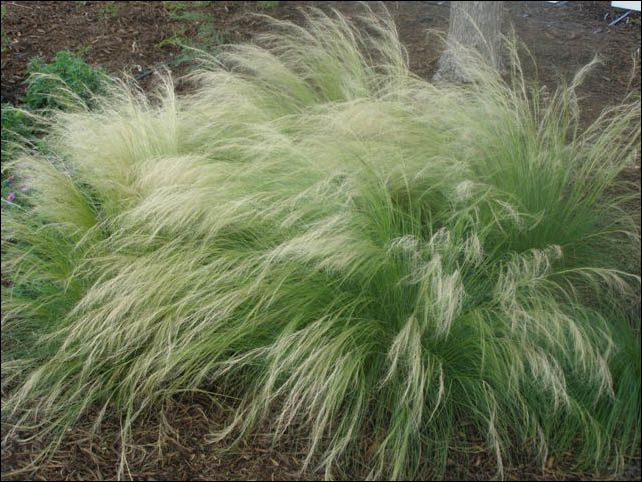 Overview, Nasella tenuissima. Demonstration Garden, Concho River Park, San Angelo, Tom Green Co., TX. Photograph by Wynn Anderson.
Common English Names: Mexican Feather Grass, Mexican Needle Grass
Common Spanish Names:
Scientific Name: Nasella tenuissima (nuh-SELL-uh ten-new-ISS-sih-mah)
Family: Poaceae (Grass Family)
Geographic Range: California, New Mexico, Trans-Pecos Texas, and south to central Mexico.
Plant Form: Perennial clump-forming ornamental grass.
Remarks: Widely planted as an ornamental outside of the range given above. There is a native population also in southern South America, separated from the North American population by a huge gap in its distribution.

Last Update: 20 Aug 2013