Linearleaf Four-o'clock (Mirabilis linearis)
Foliage and flowers, Otero Co., NM. Photographs by Wynn Anderson.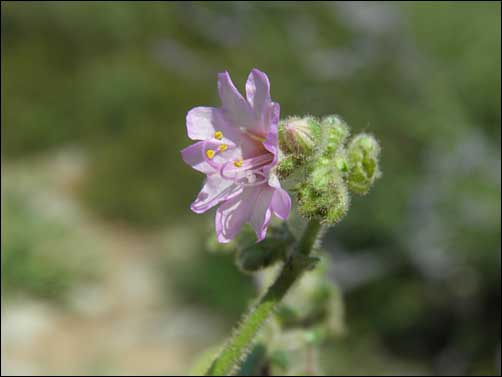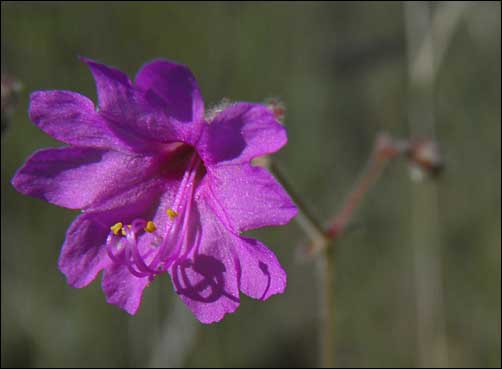 Flowers, Otero Co., New Mexico. Photographs by Wynn Anderson.

Common English Names: Linearleaf Four-o'clock
Common Spanish Names: None Known
Scientific Name: Mirabilis linearis (formerly Oxybaphus linearis)
Family: Nyctaginaceae (Four-o'clock Family)
Geographic Range: Widespread from Canada south to Mexico in the Great Plains, Rocky Mountains, and in the Chihuahuan Desert in western Texas, southern New Mexico, and Chihuahua, Coahuila, Durango, and San Luis Potosí in Mexico.
Description: Decumbent to erect perennial herbs, with linear to linear-lanceolate, glaucous to grayish green leaves, usually with some degree of hairiness; flowers white, pale pink to purplish pink, usually 3 per pale green, widely bell shaped involucre, further enlarging umbrella-like in fruit.
Notes: Related plants previously recognized from within the Chihuahuan Desert region as M. hirsuta, M. decipiens, and M. decumbens are here placed within A. linearis as synonyms.

Last Update: 1 Oct 2013