Trailing Snake Herb (Dyschoriste schneideana v. decumbens)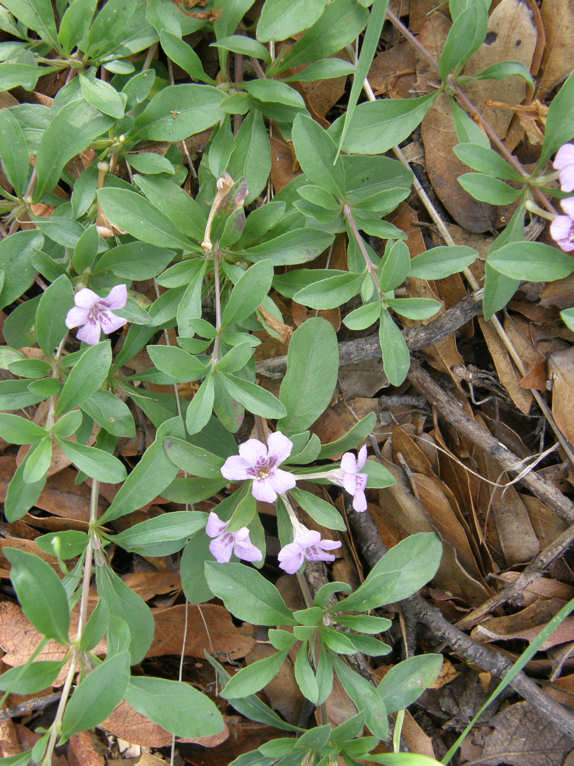 Overview. Cerro la Concha, Chihuahua, Mexico, photograph by Wynn Anderson.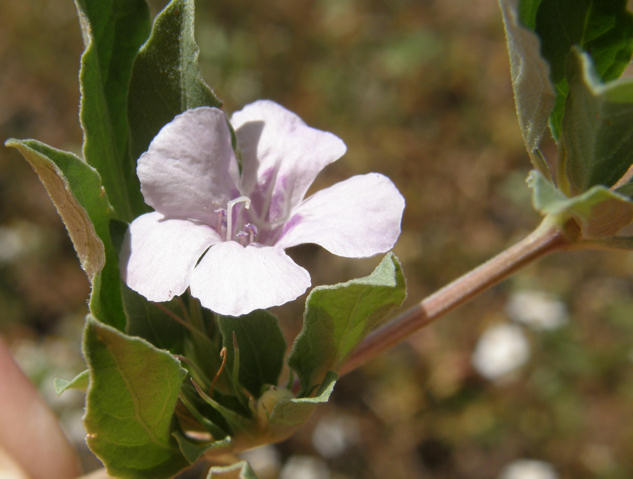 Close-up of flower. Seven miles north of Ignacio Zaragosa, Chihuahua, Mexico. Photograph by Wynn Anderson.

Common English Names: Trailing Snakeweed
Common Spanish Names: Hierba de Vibradora
Scientific Name: Dyschoriste schiedeana v. decemens (dee-scor-EES-tee she-dee-AN-uh)
Family: Acanthaceae (Acanthus Family)
Geographic Range: Jeff Davis and Brewster counties, Texas; eastern Sonora, Chihuahua, and Durango, Mexico.
Plant Form: Perennial
Remarks: Plant with trailing, flat-lying stems commonly found in upland grasslands & oak woodland along the eastern side of the Sierra Madre Occidental and mountains of the Big Bend region of Texas.

Last Update: 14 Aug 2013