Grahams Tickclover (Desmodium grahamii)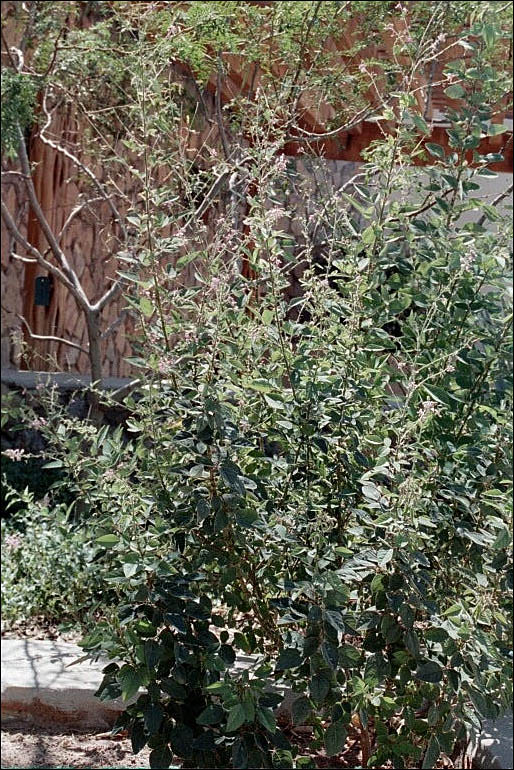 Overview of Grahams Tickclover, Chihuahuan Desert Gardens. Photograph by Wynn Anderson.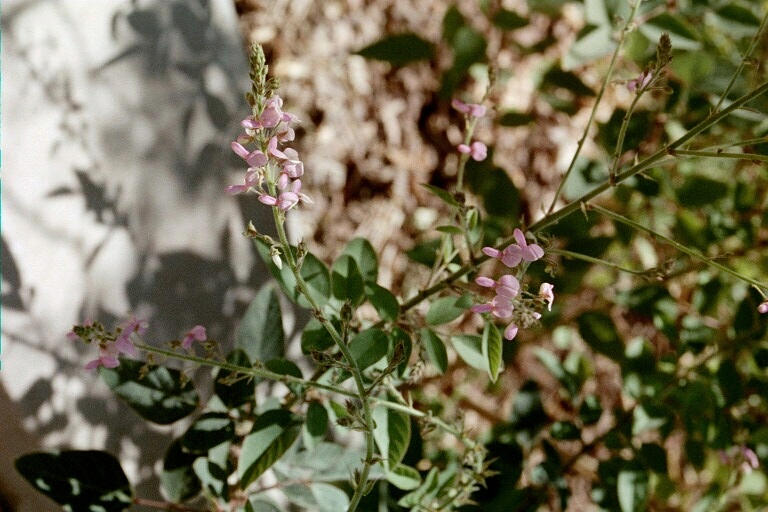 Flowers of Desmodium grahamii, University of Texas at El Paso campus. Photograph by Wynn Anderson.
Common English Names: Grahams Tickclover, Begger-tick
Common Spanish Names:
Scientific Name: Desmodium grahamii (dez-MO-dee-um gray-HAM-eee-eye)
Family: Fabaceae-Papilionoideae (Pea Family)
Geographic Range: West Texas to Arizona and south to Michoacán in Mexico.
Plant Form: Herbaceous perennial sub-shrub, 2' x 2'.
Remarks: Decumbent, leafy plant with trifoliolate leaves and conspicuous bracts, small pink flowers, and fruit pods notched between segments. Blooms late summer to fall. Leaves and fruit covered with tiny hooked hairs which catch on passing fur or clothing.

Last Update: 19 Aug 2013