Suborder Hystricomorpha—Hystricomorph Rodents

Hystricomoph rodents are New World forms originating in South America, with a few moving northward following the establishment of the Central American landbridge in the Pliocene. The most obvious character separating our forms from other rodents is the greatly enlarged infraorbital foramen.
Erethizontidae Porcupines
Erethizon dorsatum—North American Porcupine
The erethizontids are South American in origin. Only Erethizon dorsatum gets north into the U.S. Porcupines have hairs specialized as quills for protection. The distal ends of the quills have fine, backward-projecting teeth that make it extremely difficult to remove if it penetrates skin or muscle.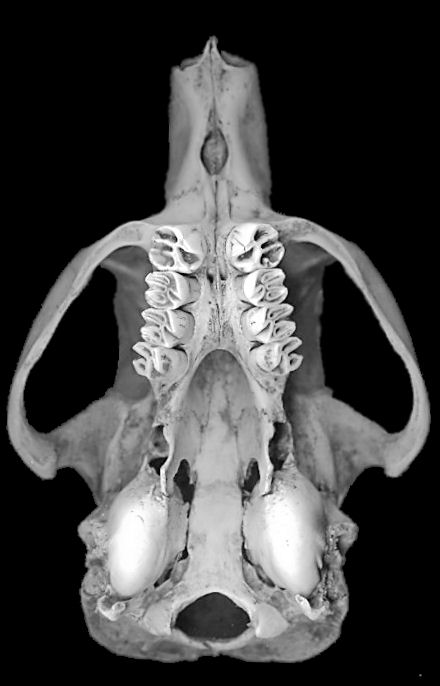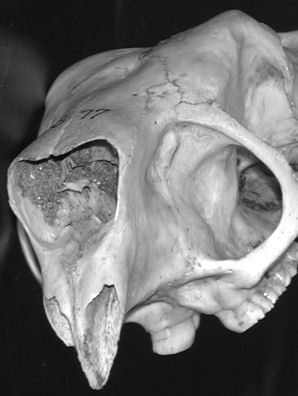 Fig. 1 (left). Ventral view of the skull of the North American Porcupine (Erethizon dorsatum). Fig. 2 (right). Oblique anterior view of the North American Porcupine showing the greatly enlarged infraorbital foramen (large opening on right of photograph). Incisors missing on both specimens.
Myocastoridae—Coypu
Coypu (Myocastor coypus) also are commonly known as Nutria, but since that name in Spanish refers to a different animal, Coypu is preferred. These large rodents were introduced into North America from South America, in part to control aquatic vegetation and in part for fur. They generally are considered ecologically harmful and a nuisance. Colonies were known in southwestern New Mexico and in eastern New Mexico, but their current status is unknown in the region.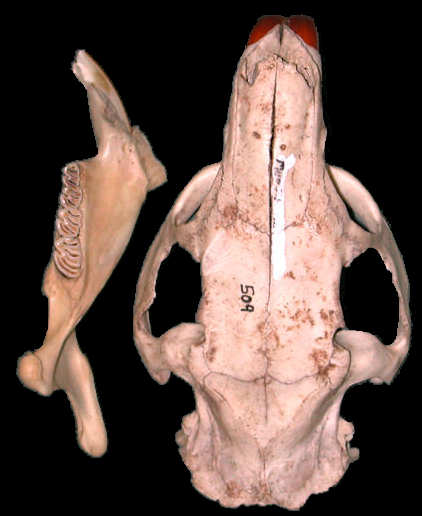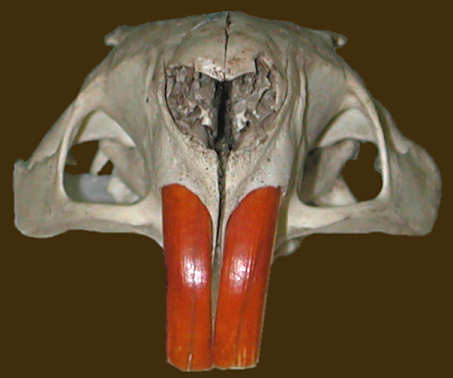 Fig. 3 (left). Dorsal view of skull and dentary of Coypu Myocastor coypus). Fig. 4 (right). Anterior view of Coypu skull showing the large infraorbital foramena.

Last Update: 3 Feb 2008
Centennial Museum and Department of Biological Sciences, The University of Texas at El Paso