Sand Sagebrush (Artemisia filifolia)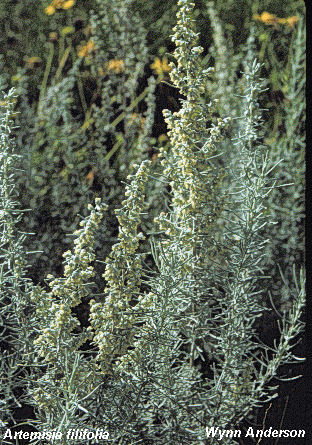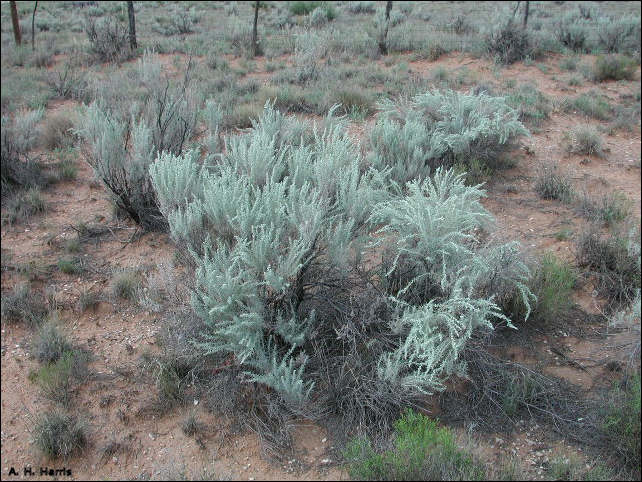 Foliage and flowers of Sand Sagebrush, photograph by Wynn Anderson; overview in its native habitat, photograph by A.H. Harris.

Common English Names: Sand Sagebrush, Sand Sage, Silvery Wormwood, Silver Sage
Common Spanish Names:
Scientific Name: Artemisia filifolia (ar-teh-MEEZ-ee-uh fil-ih-FOE-lee-uh)
Family: Asteraceae (Sunflower Family)
Geographic Range: Sandy areas of Nebraska and Wyoming, south to Arizona, New Mexico, Texas, and Chihuahua, Mexico.
Plant Form: Evergreen shrub to 4' H x 5' W.
Remarks: Thin, silvery-gray, threadlike, aromatic foliage on upright to gracefully drooping stems with small, insignificant, pale yellowish flowers among the leaves from spring to fall. Low water, full sun, sandy well draining soil, hardy to 0°.

Last Update: 1 Apr 2006