Turkey Tangle Fogfruit (Phyla nodiflora)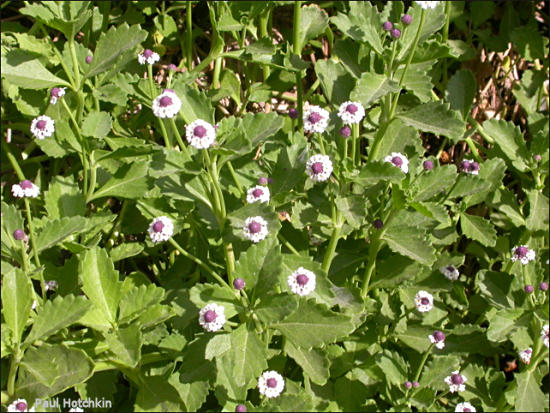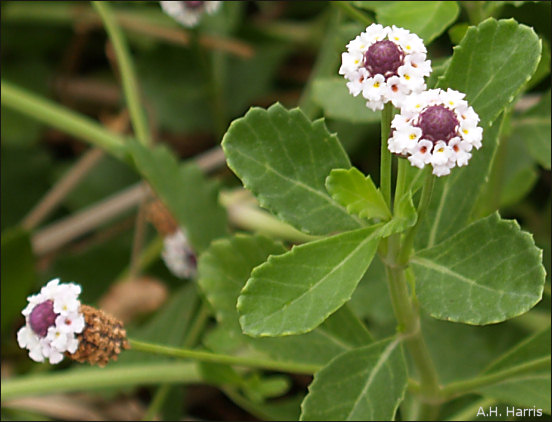 Figure 1. Phyla nodiflora. Chihuahuan Desert Gardens, Centennial Museum. Photograph by Paul Hotchkin. Fig. 2. Close-up of flowers and foliage, Chihuahuan Desert Gardens. Photograph by A.H. Harris.

Common English Names: Turkey Tangle Fogfruit, Common Frogfruit, Mat-grass
Common Spanish Names: Hierba de la Vírgen María
Scientific Name: Phyla nodiflora (FIE-luh noh-dih-FLOOR-uh)
Family: Verbenaceae (Vervain Family)
Geographic Range: Southern half of the U.S. and nearly cosmopolitan in subtropical and tropical regions of the world.
Plant Form: Forb with stems tending to be prostrate, rooting at the nodes.
Remarks: Moist areas.

Last Update: 8 Jul 2006