Mountain Four-o'clock, Black-haired Umbrellawort (Mirabilis melanotricha)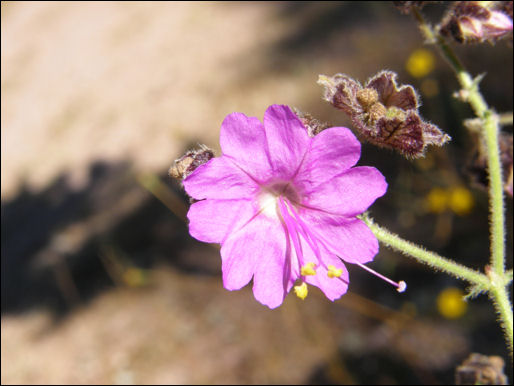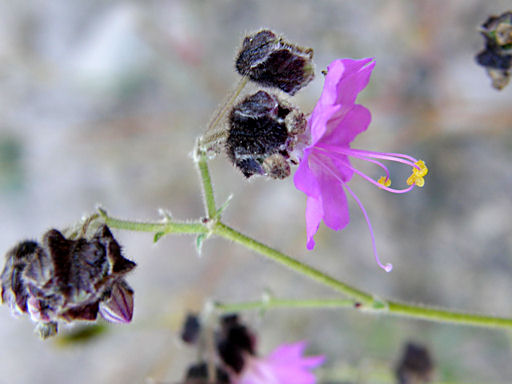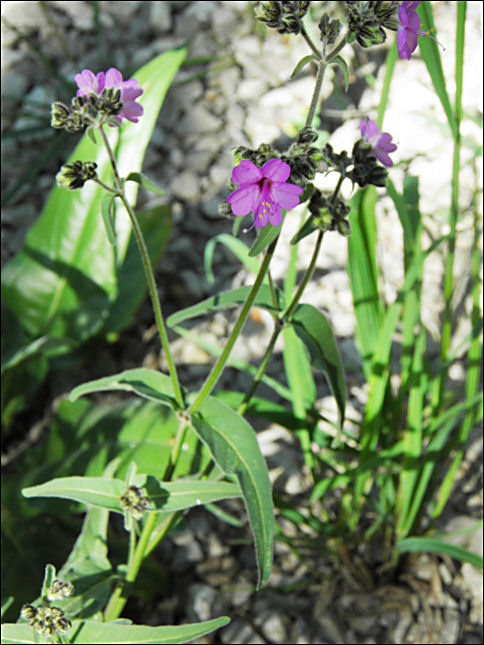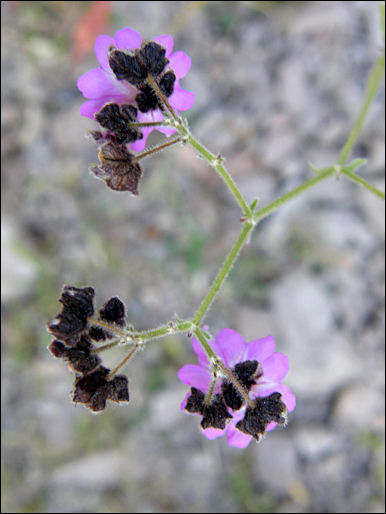 The flower pictures are from Chihuahua, Mexico; the plant overview from Cloudcroft, New Mexico.
Common English Names: Mountain Four-o'clock, Black-haired Umbrellawort
Common Spanish Names: None Known
Scientific Name: Mirabilis melanotricha (mere-RAB-ill-iss mel-ann-oh-TRICK-uh
Family: Nyctaginaceae (Four-o'clock Family)
Geographic Range: Arizona, Colorado, New Mexico, Texas, and south into Mexico.
Description: Erect, ascending perennial herb, leafy and openly forked with thin, bright green, narrowly triangular to ovate leaves; usually three bright purplish-pink flowers to dark violet to black, glandular-villous haired, widely bell-shaped involucres, further enlarging umbrella-like in fruit.
Notes: Previously placed under M. comate (now M. albida) but usually occurring at higher elevations and the erect habit, bright green and usually glabrous leaves as well as the notably dark haired involucres are quite distinctive from M. comata (now M. albida). The plant however also apparently intergrades with M. linearis and M. albida along the margins of their respective ranges.

Last Update: 20 June 2014