View of Central Gardens Looking South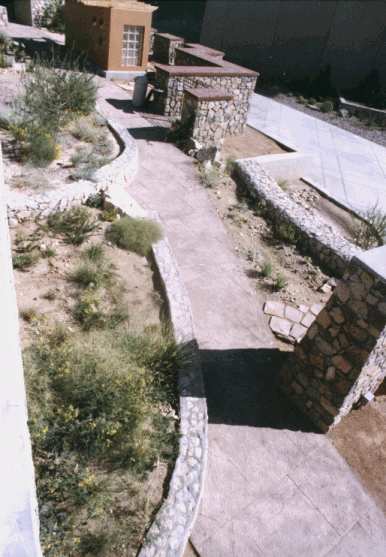 View looking south along the garden pathway (August 1999). The Grass Garden is in the near left foreground with the Sand Garden behind. To the right of the pathway, the Arroyo Garden is visible, and the structures of the Wall Garden are seen beyond.

Last Update: 13 October 1999.