Amphitheater Garden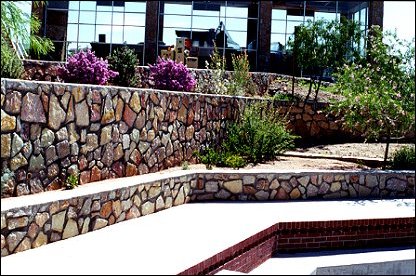 View from the top of the Amphitheater toward the eastern end of the Amphitheater Garden.
The cenizo shrubs in the upper bed are virtually covered in purple blooms, and blooms can be seen on the desert willow on the right. The bed immediately above the Amphitheater features several species of sumac (Rhus). To access plant data, use the database.

Last update: 14 Jan 2011.