Amphitheater Garden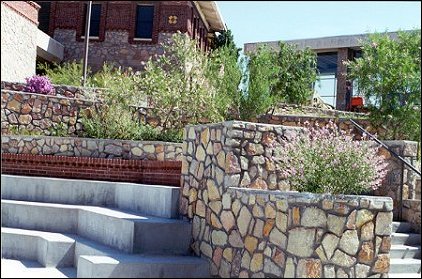 View from the base of the Amphitheater (on left) looking toward the Centennial Museum building and the train enclosure (removed since the photograph was taken. See Moving the Locomotive).
Fendler's globemallow is in full bloom in the right foreground and the purple in the upper left is cenizo. Desert willows and honey mesquite also are visible. To access plant data, use the database.

Last update: 14 Jan 2011.