Amphitheater Garden View From Top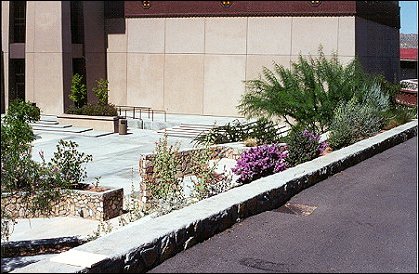 View from the parking lot of the Museum diagonally across the Amphitheater toward the western end of the Undergraduate Learning Center.
The top bed includes globemallow, cenizo (Leucophyllum), and rosewood in bloom. A palo verde hybrid is prominent to the right, and soapberry and rosewoods are visible in the planter on the patio at left. Big-leaf maples can be seen in the planter next to the classroom building. To access plant data, use the database.

Last update: 14 Jan 2011.