Concepts of
the Chihuahuan Desert - 1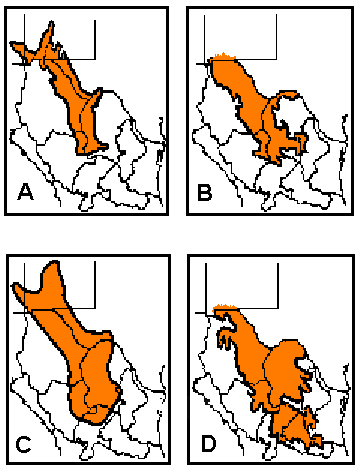 Sketches adapted from Schmidt (1979).
A Chihuahuan Desert Core Area, based on a composite of maps involved in Schmidt's 1979 study.
B Instituto de Geografía (1970) based on the Köppen Garcia classification.
C Thornthwaite (1931).
D Flores Mata et al. (1971).

Last Update: 21 December 1999.