Desert Diary
Plants/Tumbleweed Images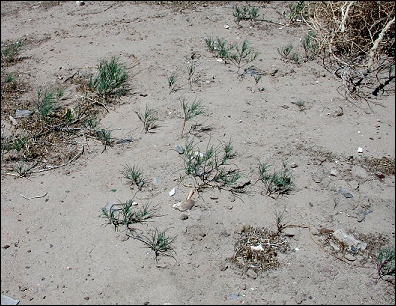 Young Tumbleweeds in a vacant lot; a portion of a "tumbled" plant from last year can be seen in the upper right--quite possibly the one that sowed the seeds for the current crop. Photograph taken 22 April 2001, Socorro, TX, by A. H. Harris.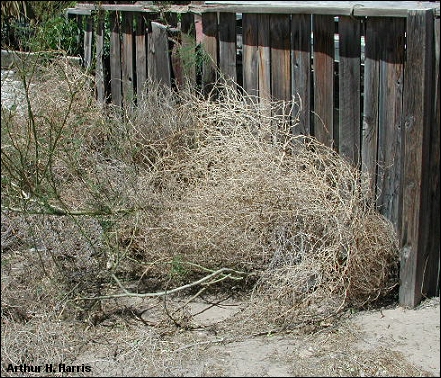 Last year's Tumbleweeds, having blown across a vacant lot, have piled up against a fence. 22 April 2001, photograph by A. H. Harris.