Desert Diary
Plants/Wislizenus

On August 24, 1846, Fredrick Wislizenus, a German physician and amateur botanist from St. Louis, arrived in the Mexican city of Chihuahua. Dr. Wislizenus was on a personally financed, one-person scientific expedition. Unfortunately, there was a war going on.
Suspected of being a spy, he was detained and sent westward into the Sierra Madre to the mining town of Cosihuririachi. The Prefect of town was a kindly man, and he allowed the naturalist parole to make excursions into the surrounding region to collect plants. In the spring, word came that U.S. Army Colonel Doniphan's military success now made it possible for Wislizenus to return to Chihuahua.
He found Doniphan's regiment in need of a surgeon, so he joined up to travel with them across northern Mexico that summer of 1847. Wislizenus and his plant specimens eventually made it back to St. Louis, and his legacy to Chihuahuan Desert natural history lies in that many of his finds were previously unknown species. Some of these plants today bear the Latin name "wislizenii" in his honor. Look for Senna wislizenii in the Chihuahuan Desert Gardens at the Centennial Museum on the UTEP campus.


Listen to the Audio (mp3 format) as recorded by KTEP, Public Radio for the Southwest.

Contributor: Carl S. Lieb, Laboratory for Environmental Biology, University of Texas at El Paso.
Desert Diary is a joint production of the Centennial Museum and KTEP National Public Radio, University of Texas at El Paso.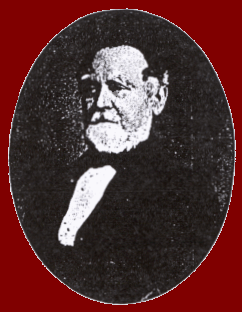 Portrait of Fredrick Wislizenus.