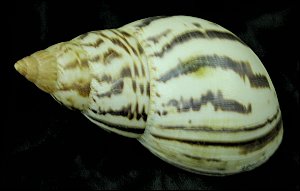 Desert Diary
History/Wittick

What is a photographer if not a shadow catcher? And shadow catcher is exactly what George Ben Wittick was in the late 19th century Southwest—a land where horses were standard equipment to carry bulky cameras with their glass plates and heavy tripods over rutted wagon roads or primitive trails.
Signing on as photographer for the Atlantic and Pacific Railroad, Wittick left Illinois in 1878 and began a 25-year adventure making a photographic record of western landscapes and Southwestern native peoples. In keeping with his times, Native Americans usually were formally posed for portraits. Apache and Navajo War Chiefs, as well as Indian army scouts, were photographed, some dressed in loincloths, others in buckskin and white man's shirts—images playing to the fantasy of the warrior Indian.
His studio was wherever his work took him, in such places as Santa Fe, Albuquerque, and Fort Wingate, but he also took to the field to document Southwestern communities and religious rituals. Perhaps without realization on his part, he captured cultural upheaval in progress, and today we learn from Ben Wittick's glass plate images.
To see some of these images, visit the Centennial Museum website.



Contributor: Florence E. Schwein, Centennial Museum, University of Texas at El Paso.
Desert Diary is a joint production of the Centennial Museum and KTEP National Public Radio at the University of Texas at El Paso.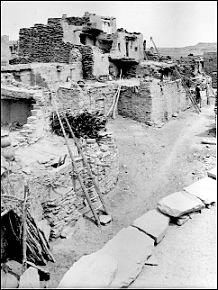 A pueblo scene photographed by Wittick.

References
Broder, P. J. 1990. Shadows on Glass: The Indian World of Ben Wittick. Rowman and Littlefield Publishers, Inc., Savage, MD. 224 pp.
Web Resources
Centennial Museum images.