Desert Diary
Biology/IMRS

We often make a distinction between field and lab biologists. Strangely enough, this doesn't mean that field biologists don't do a huge amount of their research in the laboratory. What it does mean is that much of the raw data on which the research is based is gathered outside of the laboratory. Thus most ecologists and people who study whole organisms have to go out into the cold, cruel world to get their data. This often poses a problem, for many types of studies cannot be done near urban areas, thanks to the changes wrought by people.
One solution is the field station. The University of Texas at El Paso runs the only field station in the United States that is in full Chihuahuan Desert. Located about 26 miles southwest of Van Horn, Texas, some 38,000 acres allow research by faculty and students from the University as well as visiting researchers from elsewhere. New facilities give a centralized base from which researchers can spread out over miles and miles of relatively undisturbed desert—a field biologist's dream come true!


Listen to the Audio (mp3 format) as recorded by KTEP, Public Radio for the Southwest.

Contributor: Arthur H. Harris, Laboratory for Environmental Biology, Centennial Museum, University of Texas at El Paso.
Desert Diary is a joint production of the Centennial Museum and KTEP National Public Radio at the University of Texas at El Paso.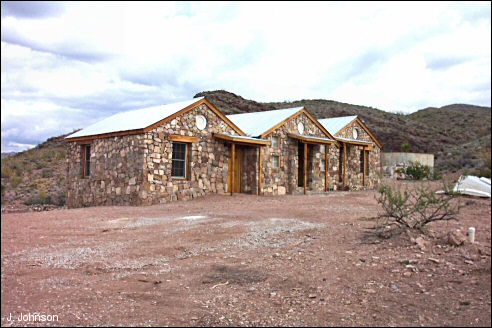 Dormitories, Indio Mountains Research Station. Photograph by Jerry Johnson.

References
Web Resources
Indio Mountains Research Station