Florence E. Schwein
Retired, Centennial Museum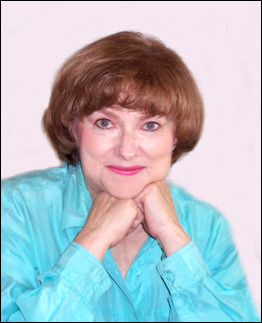 Florence Schwein is the hostess of Desert Diaries, aired week days at 8:59 a.m. on KTEP (88.5 FM). Desert Diaries is a production of KTEP (National Public Radio for the Southwest). She was the Education Curator for the Centennial Museum from 1988 to 1992, then became the Director until her retirement in 2006.
Mrs. Schwein's Masters Degree is in Museum Education with a focus on Art History from The George Washington University, Washington, D.C. She holds a Business Certificate from Marycrest College, Kankakee, Illinois; an A.A. in Liberal Arts from Blackwood Community College, Blackwood, New Jersey; and a BA degree in Studio Art from George Mason University, Fairfax, Virginia. She has taught second grade through college-level students, served as Outreach Director at the Smithsonian Institution's Renwick Gallery, Washington, D. C., and was the founding Director of the Cleveland, Ohio, Police Museum and Historical Society.

E-mail: fschwein@utep.edu
6 Jul 2010